Our Summer Print Exhibition has now ended its four week run at Waterstones Bookshop in Deansgate, Bolton.
There were 47 prints lining the walls of the staircase in store from a cross section of our members, and the public were invited to vote for their favourite print via the voting slips provided. A total of 252 votes were cast, and the print with the highest number of votes 28) was "A Tom Boy called Poppy" by Alan Bromiley.
In 2nd place was "Winter in Le Mans Crescent Bolton" by Brian White and third was "African Leopard Early Morning Hunt" also by Brian White. Two prints tied for fourth place, "Great Crested Grebe Feeding Juvenile" by Richard Towell, and "Castlerigg Stone Circle" by Judy Bell.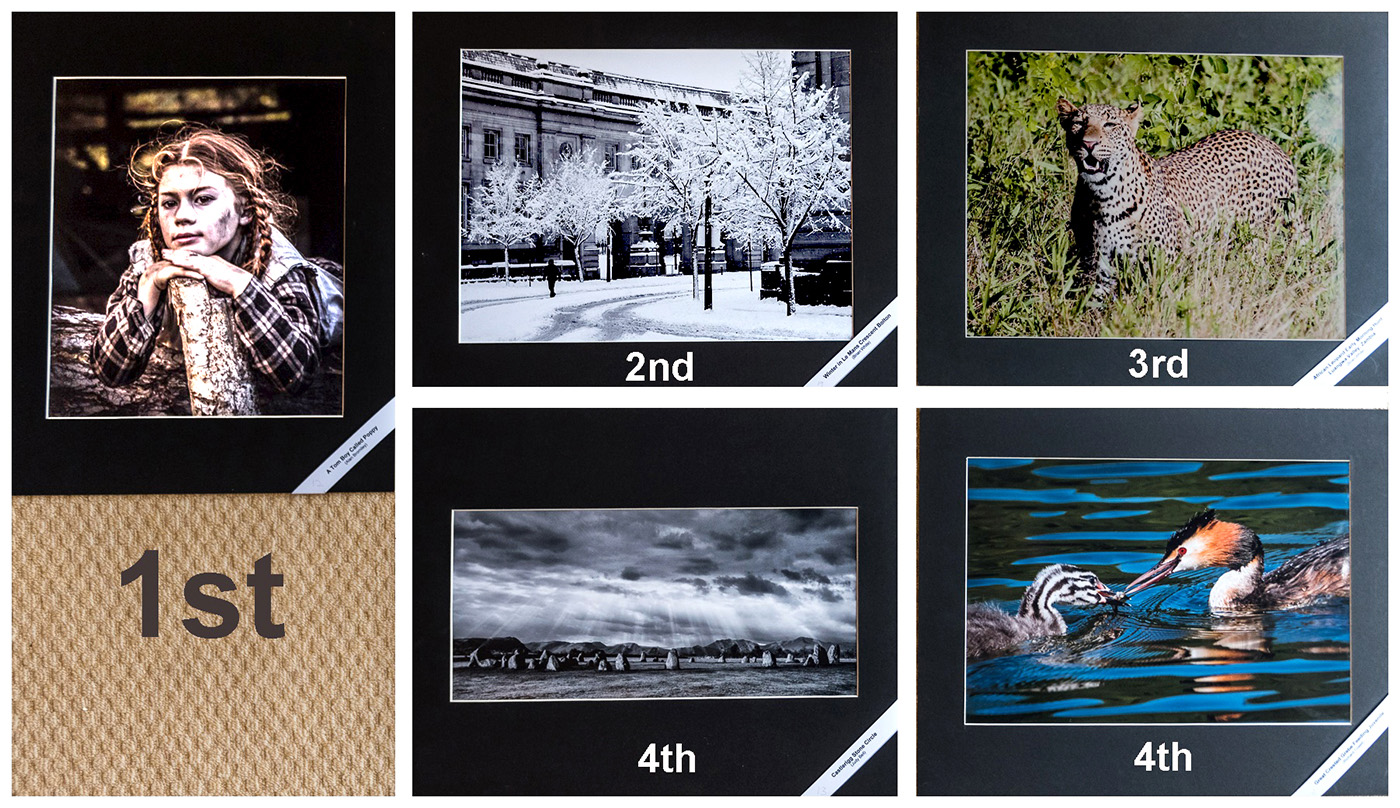 The full list and votes cast can be seen by opening the pdf file below.
We appreciate the members of the public who took time to vote for their favourite print, and we thank the Manager and staff at Waterstones for their continuing support to allow us the space to display our prints.
We look forward to our autumn exhibition later in the year.