2018 Days Out Competition
On Thursday 3rd January the club held its first competition of the year which was for members who attended the clubs days out and/or weekend away.
The Clubs Annual Weekend away in 2018 was in Hull and members took photographs in and around the city.
Club Days Out were at events in Manchester, Oulton Park, Bolton Food Festival, Bury 1940s weekend, and quite a few other local events.
The images for this competition could be in Print format or Projected Digital Image (PDI) format as there was a trophy to be won for each format.
Our judge for the evening was Mike Stanley who also treated us to tales of his experiences in photographic film processing establishments.
Entries for both competition formats were of an excellent standard but Mike awarded First Place to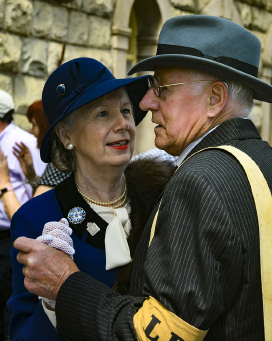 "Last Dance before you leave" by Derek Ainsworth
The Projected Digital Image awarded First Place was to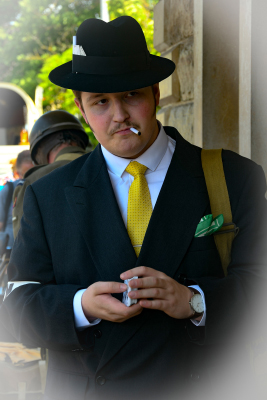 "The Spiv" by Derek Ainsworth
Congratulations to Derek Ainsworth in winning both competitions